Jul 28, 2015
My Journey to CSSConf 2015
A month ago I had the pleasure of speaking at CSSConf here in New York City.
A month ago I had the pleasure of speaking at CSSConf here in New York City. It was my first conference speaking gig ever which made it both exciting and terrifying at the same time. The journey from submitting the the proposal, working on talk and delivering it to a live audience was definitely a great experience.
At the start of this year, I made a decision to start doing public speaking events. I wanted to wait a couple years after college to gain some experience in the industry and get some talk ideas from from problems I've encountered. I've seen enough talks to see patterns of a great presentation so I started brainstorming things I wanted to talk about. I had three strong proposals with the help of co-workers and friends which I felt that were good enough for me to speak on. Once the proposals went through several iterations, I had enough confidences to start submitting to conferences.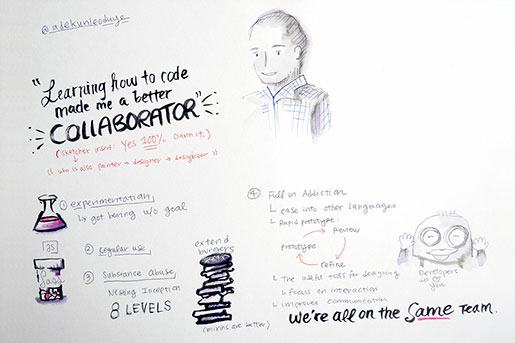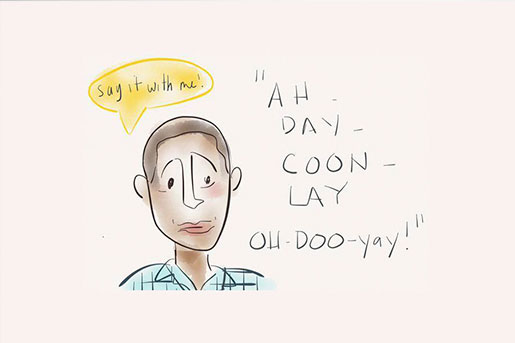 I have to admit, I really thought my proposal was going to get rejected due to the fact that it wasn't an advance technical talk about the latest and greatest in CSS. My talk was specifically aim to designers who wanted to get into programming but had trouble understanding the key concepts. I used Sass, a CSS preprocessor that has some programmable capabilities, as my example of it being a gateway drug for designers who want to learn programming languages like Javascript and Ruby. If you have time, check out the video and slides at bottom. After my talk was done, I was happy that it went well and able to enjoy the rest of the talks from Chris Coyier, Sarah Drasner, Jenn Lukas and others.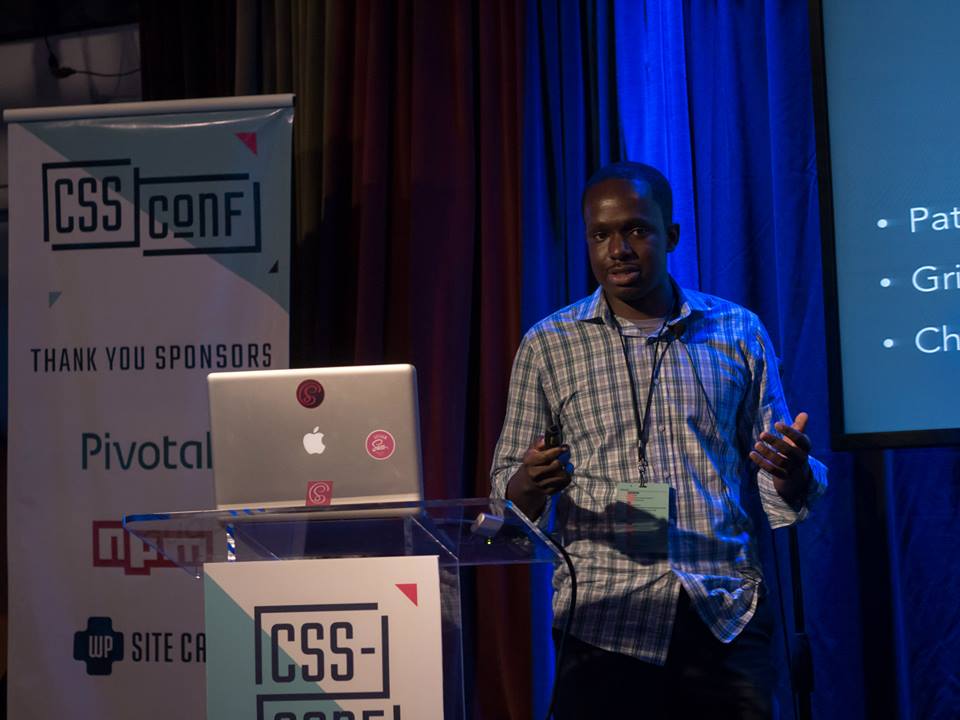 I would like to thank everyone who helped me throughout the process. Big thank you to Amy Silvers for helping me brainstorm talk ideas and create talk proposals, without her my proposals wouldn't have been readable. Also huge thanks to Francesca Wedemeyer for giving me the great idea for a talk title. Shoutouts to Scott Kellum and Sam Kapila for being my CFP mentors (SassConf not CSSConf, but their help improved my proposal and presentation). Thanks to Claudia for giving me valuable feedback the day before my presentation and special thanks to Jenn Lukas for giving great advice to think about my feet during my talk to slow down my pace while speaking (sounds really crazy but it work!).
In conclusion, my journey to my first conference talk was a roller coaster ride. Having been an conference organizer, attendant and speaker…I can say being a speaker was the most challenging experience due to the fact that people are paying good money to see speakers deliver great talks. But after giving the talk and hearing great feedback from both attendants and other speakers, I was happy that people found the presentation useful and informative. With a talk under my belt, I aim to do 2 more conference/meetup talks by the end the year. Hopefully in a couple years, I hope to add "professional speaker" to my job title...which I hope will open new doors for me.
Resources#